"The Earth Charter" project in schools
06-04-2014 21:10 -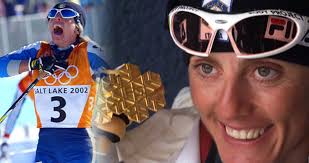 World and Olympic cross-country ski champion Stefania Belmondo has confirmed her participation in the award ceremony to announce the three best works carried out by the secondary class pupils in the secondary schools that have taken part in the "Earth Charter" project.

The event is to take place on Tuesday April 29th, 2014, from 11 am to about 1.30 pm at the Scuola Media dell´Istituto Comprensivo "Sebastiano Grandis" in Borgo San Dalmazzo.
The schools in the province of Cuneo (Piedmont) that have supported the initiative: Boves, Roccavione, Borgo San Dalmazzo and Demonte, will be linked via the web for the award ceremony.

Here are the names of the members of the committee that will be judging the three best works, expressing a preference for each single work with points going from 1 (lowest) to 5 (highest).
In the event of a tie, both classes will be awarded the same prize.


Minobu Wakiyama
Minobu was born in the USA and grew up in Japan. She initially arrived in Bra in the province of Cuneo with her first documentary "Uova Sode" (Boiled Eggs) on occasion of the film festival "Corto in Bra". She has been living in
Piedmont for 10 years now and is involved in intercultural relationships through her writing, production of documentaries and socio-economic research. She also collaborates in creative workshops in schools.



Gian Piero Trucco
Gian Piero was born in 1959 in Fossano (Cuneo). Between 1980 and 2000 he dedicated his creative vein to colour photography and subsequently to black and white, utilising the human figure as a symbolic element in addition to an almost obsessive fascination in portraits. He has been dedicated only in recent years to the pictorial aspect of his creativity, attending the school of drawing of Markus Parisini and the school of painting of Antonio Carena and Plinio Martelli at the Academy of Fine Arts in Cuneo where, in 2007, he graduated in Painting and Visual Arts with honours (110/110 cum laude). In his current works he is trying to continue his research on body language and on the existence of man encountered and captured during his travels around the world, to become privileged subjects of his works. His Faces are his hallmark, faces with deep eyes, silent witnesses of states of mind.



Giovanni Vicari
Giovanni is an18-year old student and lives in Cuneo. His greatest passion is music: he plays the electric guitar, piano, key board, jazz guitar and a little trumpet. He is attending the last year of the high school "Liceo Musicale Ego Bianchi" in Cuneo, and then... who knows!! He has a keen and sensitive interest in the arts. Those he is knows best are literature, architecture and painting. He loves travelling and discovering different people and new places. His dream is to become a composer, and next year will be the start of a new life for him: he is going to try and enter a European Conservatoire such as Berlin, Basel, Amsterdam, The Hague, or one in Italy such as Turin, Milan or Rome.





Luca Fagioli
Luca was born in 1960. The beauty of art is that it pays no heed to age, it has no fear of architectural barriers. Luca can confirm this, because for as long as four years now, after having been a professional circus clown, putting his body through strain and hard work causing pains he neglected, today he is no longer able to walk. It has taken a spinal operation, lengthy physiotherapy, his immense love for his partner Emanuela, and his refuge in painting, to make Luca understand that he has to go beyond, even if he is supported by two crutches, which sometimes come in "handy" as a canvas rest. He graduated from the School of Art of Pisa in 1979. Painting has always been his most faithful lover, the only one capable in the last few years of bringing to light that true love which so often is impossibile to bring to the surface. "I shatter, I try to touch, to stroke the soul and erotic zone of my canvas through zany and stray colours." Luca has taken part in a number of group exhibitions: Lucca, Genoa, Cantù, Pisa and Sondrio, plus various personal exhibitions in Turin. At present, he is working on a project for the International market that he has drawn from the most obscure part of his soul and that is so very dear to him: the circus. In fact the project is called "Circus Life".


Alessandro Dutto
Alessandro was born in Cuneo in 1968. He is an editor (who has played bowls!). In 2012 he published "Storie piemontesi" now at its second edition. In 2013 he edited "Vita di un emigrante" by Antonio Asnariotti and published the short novel "Sangue sul Tour", then the new book of Piedmontese tales "Ncura ´na volta" in 2014.


Samantha Picco
Samantha´s theatrical training experience began in 1993. She attended the Istituto Statale d´Arte Bertoni in Saluzzo (Cuneo) and then went on to the University of Turin in the Faculty of Humanities. Once she had completed her humanistic course, Samantha´s curiosity and predisposition to care for others led her to continue her studies, graduating in Iridology and Naturopathy. She lived in Rome for a year, and her experience in the capital made her want to return to her homeland to dedicate herself totally to the theatre and to share the instruments enclosed within it, right here on the border, apparently closed with a difficult climate, but capable of enormous generosity and openness to others, to the world, to life. In 2007 she began her experience in the Associazione Teatrale Voci Erranti (Wandering Voices Theatre Association) where she met Grazia Isoardi, her great teacher, who, with loving kindness, enthusiasm, patience and generosity, inspired her with her measureless teachings, which were not merely technical. She is currently collaborating with the Association as a theatre trainer for children, adolescents and adults, and she also has personal projects that see her involved as a director and actress. Her artistic training is still in progress, because life itself is a great teacher.